Heather M. Hale, PsyD., LCPC, CADC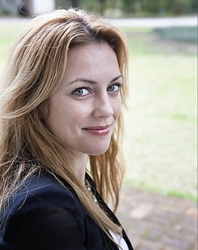 Dr. Heather Hale has her Masters and Doctorate in Clinical Psychology, is a Licensed Clinical Professional Counselor in the state of Illinois and is a Certified Alcohol and Drug Abuse Counselor. She is the co-founder and co-owner of The Child, Adolescent, and Family Development Center (CAFDC) and a founding partner of The Child, Adolescent and Family Recovery Center (CAFRC), CAFRC-West, CAFRC-City and the Chicago Day School. Heather is intensively trained in Dialectical Behavior Therapy (DBT) and CAFRC is a DBT Adherent program recognized for excellence by Behavioral Tech, LLC and The Joint Commission.
Heather is the Chairman of LEAD's Clinical Advisory Committee. LEAD is a non-profit organization dedicated to impacting the character, development and behavior of youth, families and communities. Visit leadingefforts.org for speaker highlights, helpful links, articles, books, blogs and other positive resources to empower parents and other adults involved in shaping the future of children from preschool through the teen years.
Dr. Hale is a contributing author in the edited book, "Getting Better at Private Practice." Royalties of this book go to support the international health charity, Center for Global initiatives (CGI). Volunteers do all of CGI's work and fundraising goes to provide food and medicine needed by project partner's patients.
In November of 2012, her peers honored Dr. Hale with the "Hope Recognition Award" for professional dedication, commitment and outstanding contributions to the Chicago community in the area of mental health and substance abuse prevention and education. Heather has also been recognized for the following: "Excellence in Education" by the Woodbury Foundation; The Starfish Award, by Libertyville High School for making a difference in young people's lives (2006); and with the "Dedicated Service Award" by Rush Behavioral Health a subsidiary of Rush Medical University for bringing the gift of recovery to adolescents and their parents (2004).
Heather previously worked as Great Lakes Educational Consulting's Clinical Director from 2005-2010. She took a leave of absence from educational consulting as CAFDC and CAFRC expanded in 2010 to include an Intensive Outpatient Program (IOP). Most recently, Heather and her CAFRC partners launched Chicago Day School in Lake Bluff IL. We're proud to announce that Heather is back to work with GLEC placing adolescents and young adults.