Gwynne Hales
President
Member IECA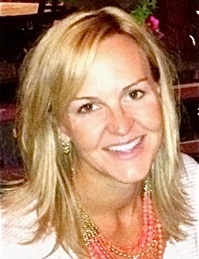 Since 2000, Gwynne Hales has placed thousands of students in emotional-growth boarding schools, residential treatment centers, outdoor therapeutic programs and traditional boarding schools. She spends one to two weeks per month identifying, researching and visiting residential schools and programs for adolescents and young adults – and has been to over 300 to date. Gwynne has visited and thoroughly evaluated every program or school she recommends to a family. She is an active member of The Independent Educational Consultant Association (IECA) since the year 2000 and serves on the Scholarship Committee for Teton Valley Ranch Camp in Wyoming.
Gwynne started Great Lakes Educational Consulting in 2004. Prior to operating her own firm, she was an educational consultant with Steinbrecher & Partners, where she managed their Chicago office for three years. Before that, Gwynne was an admissions counselor and regional marketer for Aspen Educational Group. She founded and directed Alpine Adolescent Services, an adolescent crisis-intervention company which located runaways and transported and assisted adolescents in crisis. Prior to that, Gwynne was a wilderness and mountaineering guide for adolescents in Wyoming.
A graduate of The Taft School, Gwynne attended the University of Vermont and graduated from the University of Colorado in Boulder with a Bachelor of Arts degree. She is also a graduate of the National Outdoor Leadership School (NOLS). Gwynne was an All-American lacrosse player, played on the National Lacrosse League and was lacrosse coach for University of Colorado Women's team.
Outside of work, Gwynne enjoys spending time with her family, competing in triathlons, fly-fishing, tennis, yoga, hiking, oil and acrylic painting, photography and travel. She is also a Spinning instructor. Gwynne is married with two daughters.
Gwynne also serves on the LEAD board as well as the Wolfeboro Summer Camp Board of Directors.
"As an independent educational consultant with extensive experience working with families and adolescents, I am confident I can help guide you through the complex process of identifying the most appropriate therapeutic program or boarding school."